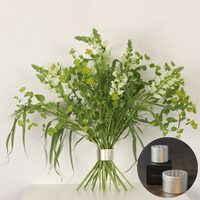 Hanataba Bouquet Twister
Discover the Swedish invention that has amazed people all over the world.
You create beautiful bouquets by sticking the stems through your Hanataba, and then twist!
SHOP
What our customers say
I love this! So nice not to see the dishcloth on the counter or those horrible colourful cloths.  😍

Emelie R
It fit really well into my black sink so the cloth can hardly be seen, and at the same time the rail lets it dry nicely. Really happy!

Linda A.
Very happy! Quick and nice delivery of great products. 

Rikard L.
FOLLOW US ON INSTAGRAM @CULINAFINA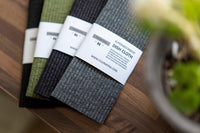 Great for the environment
Swedish dishcloths are all natural and are made of 70% cellulose and 30% cotton. It can be washed and reused over and over again! 
One dishcloth can replace 17 rolls of paper towels, helping save the environment through less waste and lower consumption of our valuable trees.